2019 "Making Comics" at UW Madison
Legendary cartoonist and super-amazing teacher, Professor Lynda Barry has asked me to teach her Making Comics classes at the University of Wisconsin-Madison next year, while she's away on sabbatical!
We'll start this summer, with a semester in just 4 weeks!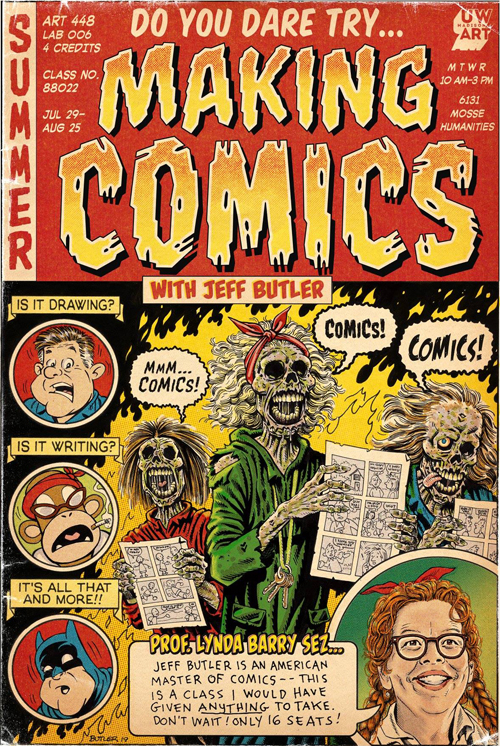 Making Comics
with Jeff Butler
(Class # 88022, 4 credits)
University of Wisconsin
M T W R: 10:00 AM – 3:00 PM
July 29 – Aug 25, 2019
Art 448. Lab 006
For registered undergrads and grad students.
Only 16 seats, so enroll early!
2019 "Character Sculpting" at Madison College
If you live in the Madison, WI area and are interested in comic art, check out the the Continuing Education class Maquette Sculpting that I will be teaching at Madison College! This particular class is non-credit and for students of varying experience and age levels.
To register, or for more information, go to madisoncollege.edu/courses, or call: (608) 258-2301 ext. 2.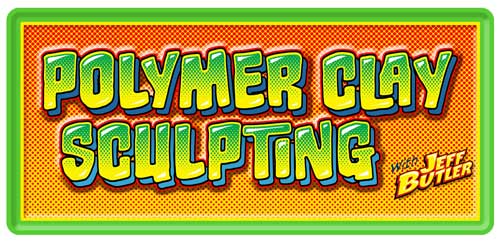 Polymer Clay Sculpting
(Maquette Sculpting)
(Class # 10959)
Madison College – West Campus
Mondays: 6:00 PM – 9:00 PM
June 10 – Aug 12, 2019
If you're an experienced sculptor, or a beginner who would like to learn more, this class will be a fun introduction to the art of maquette sculpting.
Maquette is the French word for "scale model." In traditional animation, sculptors create character maquettes as 3D reference guides to aid the artists in drawing characters from all angles.
This class will show you how to sculpt your own character design, or favorite character from film or literature.
Students will design their character, then create a wire armature and sculpt their maquette in polymer clay.
Maquette sculpting is a great skill to add to a professional portfolio, as well as a fun hobby to enjoy for life.
An opportunity to improve your comic characters!